Vendor: Meowijuana by SmarterPaw®
Type: Catnip
MJ's Green Piece (Of Mind) Sprinkles Food Topper
Spend

$ 30.00

to

FREE SHIPPING
Free Shipping on Orders Over $30
Organic Catnip Grown in the USA & Canada
Shake a lil' of MJ's Sprinkles on your feline's food to add variety and love to your cat's mealtime! Catnip, Parsley, and Chamomile - what more could a kitty ask for? This beautifully crafted mix of USA & Canada grown catnip and herbs thoughtfully sourced from around the world create a delightful topper that will add more flavor to your kitty's life! Just a small sprinkle will do! What a great way to show more love!
Intended for intermittent or supplemental feeding only. MJ's Sprinkles can be used as both a food topper or traditional catnip. Sprinkle a small amount on your cat's food or stuff a pinch in the pouch on the side of a Meowijuana toy.
Contains 7 grams of catnip, parsley, and chamomile blend.
Catnip can be given every other day to cats, but after a few minutes, its effectiveness wears off and your cat will need to be away from the catnip for a while in order to experience a reaction again. Catnip may not be well received by cats under a year old.

***Not for human consumption. This product does not contain Marijuana, THC or CBD.***
View full details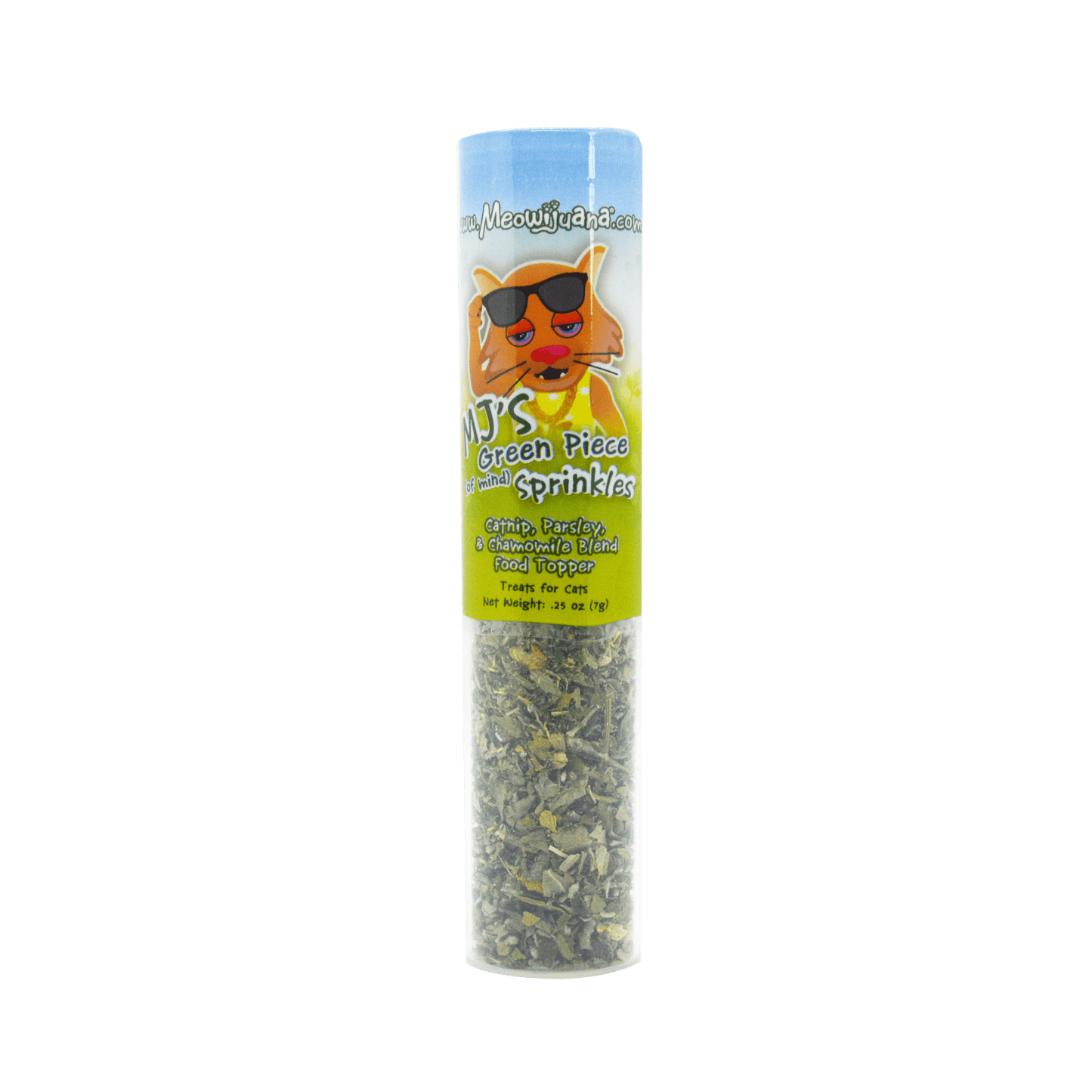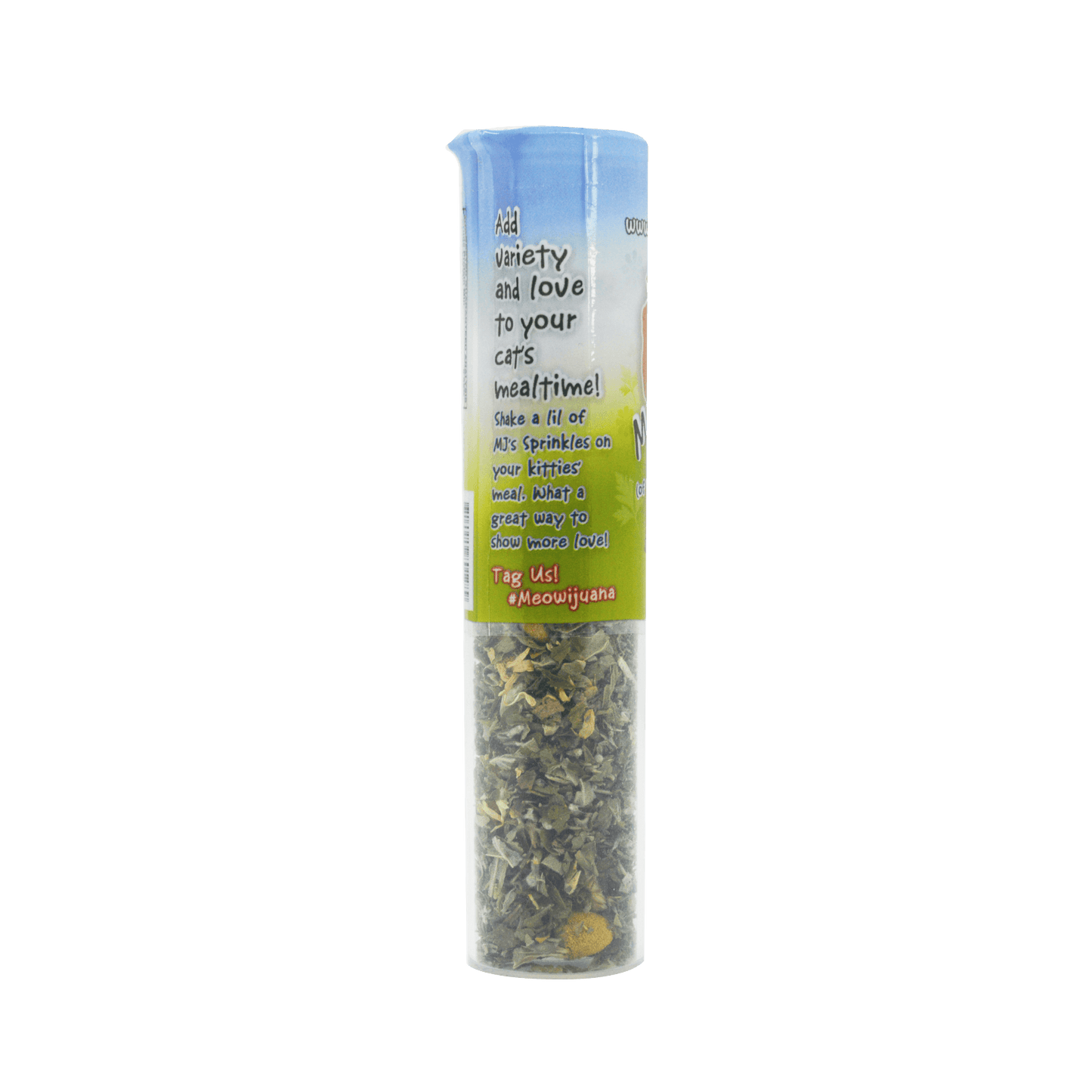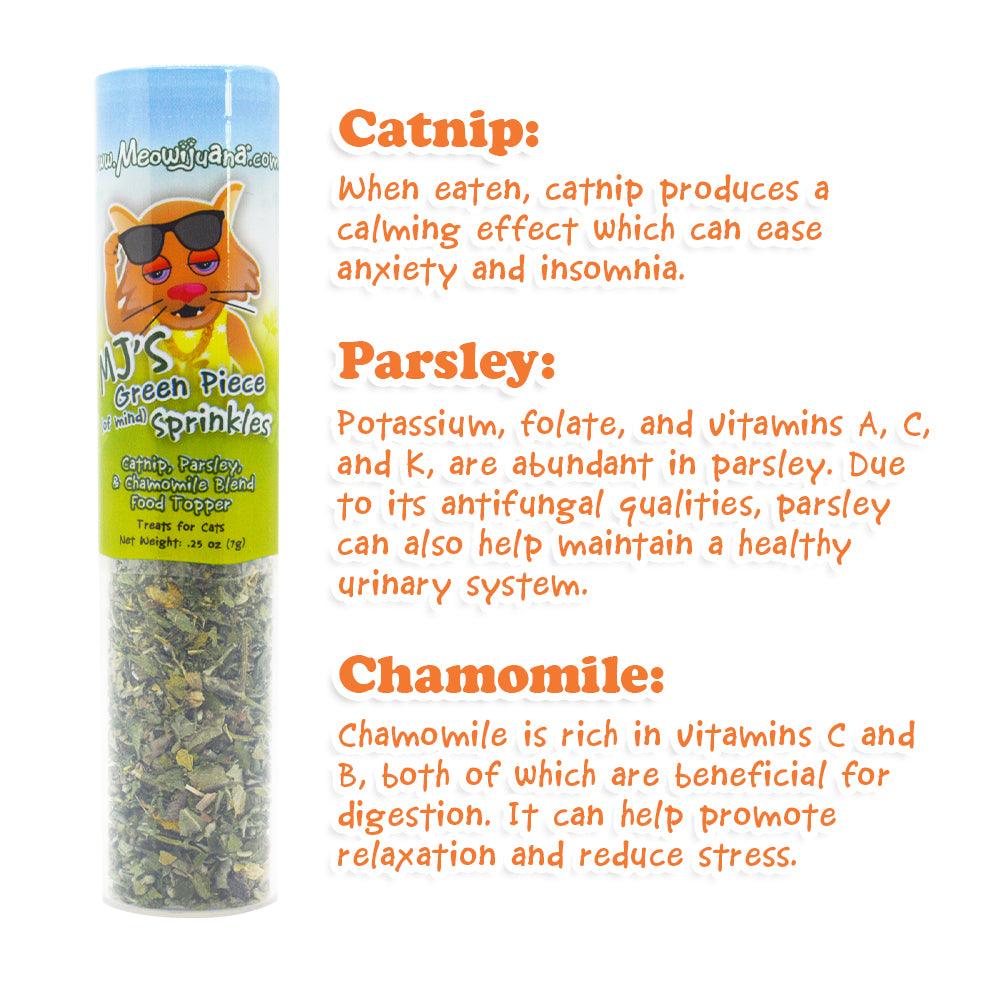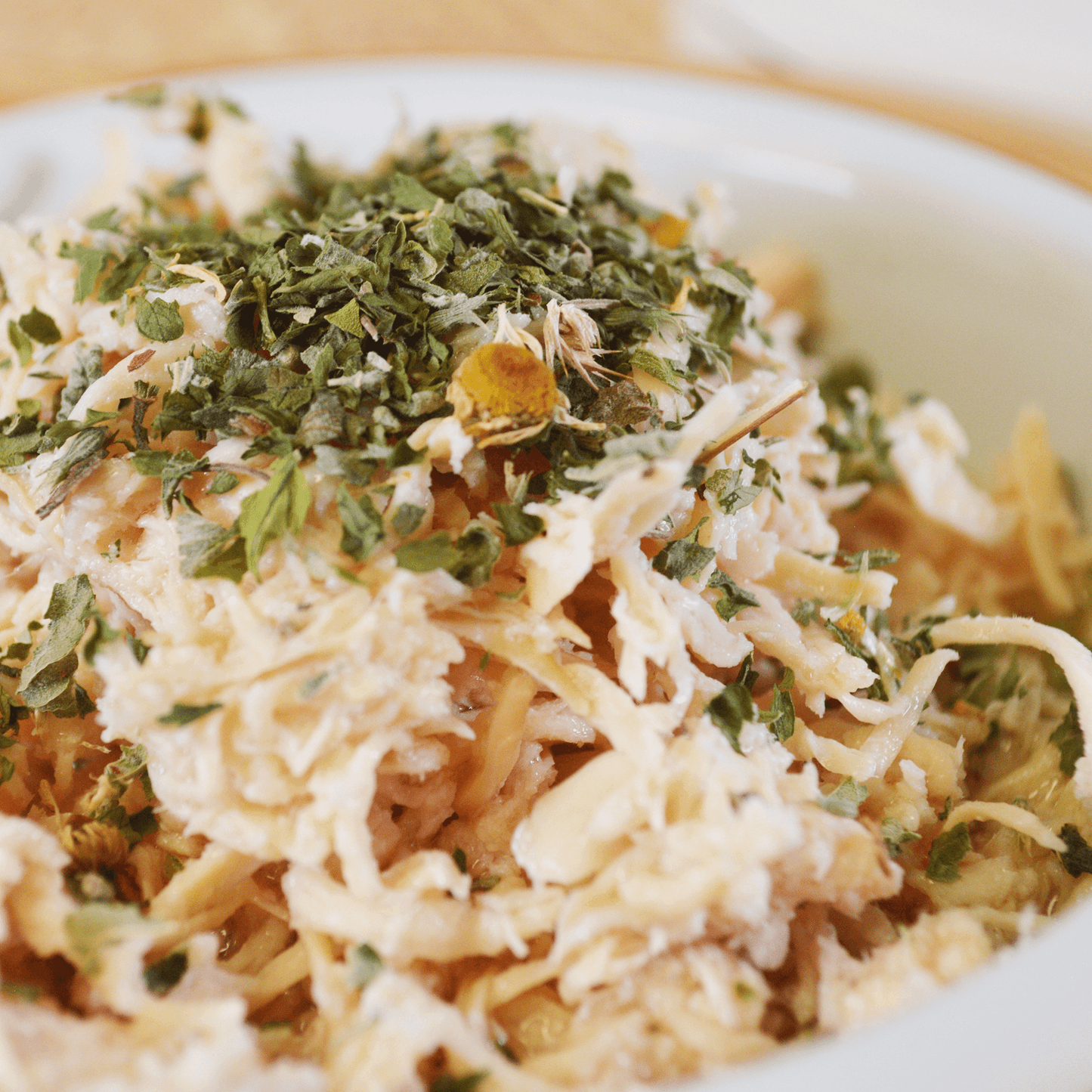 MJ's Green Piece (Of Mind) Sprinkles Food Topper