Vendor: Meowijuana by SmarterPaw®
Type: Catnip
Harvest Moon - Catnip, Sunflower, Bits O' Pumpkin & Silvervine Blend
Spend

$ 30.00

to

FREE SHIPPING
Free Shipping on Orders Over $30
Organic Catnip Grown in the USA & Canada
After a long summer of chasing bugs and basking in the sun, your kitties deserve to have a bit more fun underneath the Harvest Moon. Packed with irresistible textures and flavors, this carefully crafted blend is sure to excite and delight your furry friend. Each ingredient was carefully selected to offer a fun and beneficial experience for your cat. Our premium, organic catnip is top-quality and sure to get your kitty purring with delight, while the bits of pumpkin provide a tasty and healthy treat. Not only that, but the sunflower petals add a touch of color and a delightful crunch, while the silvervine offers an extra level of stimulation for even the pickiest of cats.
Whether your kitty is in the mood for some playful pawing or just wants a relaxing roll, our Harvest Moon blend is perfect for any occasion. It's great for use in toys, scratchers, or just scattered on the floor for some fun-filled playtime. Try Harvest Moon and witness the joy that radiates from your furry companion!

Contains approximately 52 servings and offers 26 grams of premium catnip (ground), sunflower petals, bits of pumpkin, and silvervine.
View full details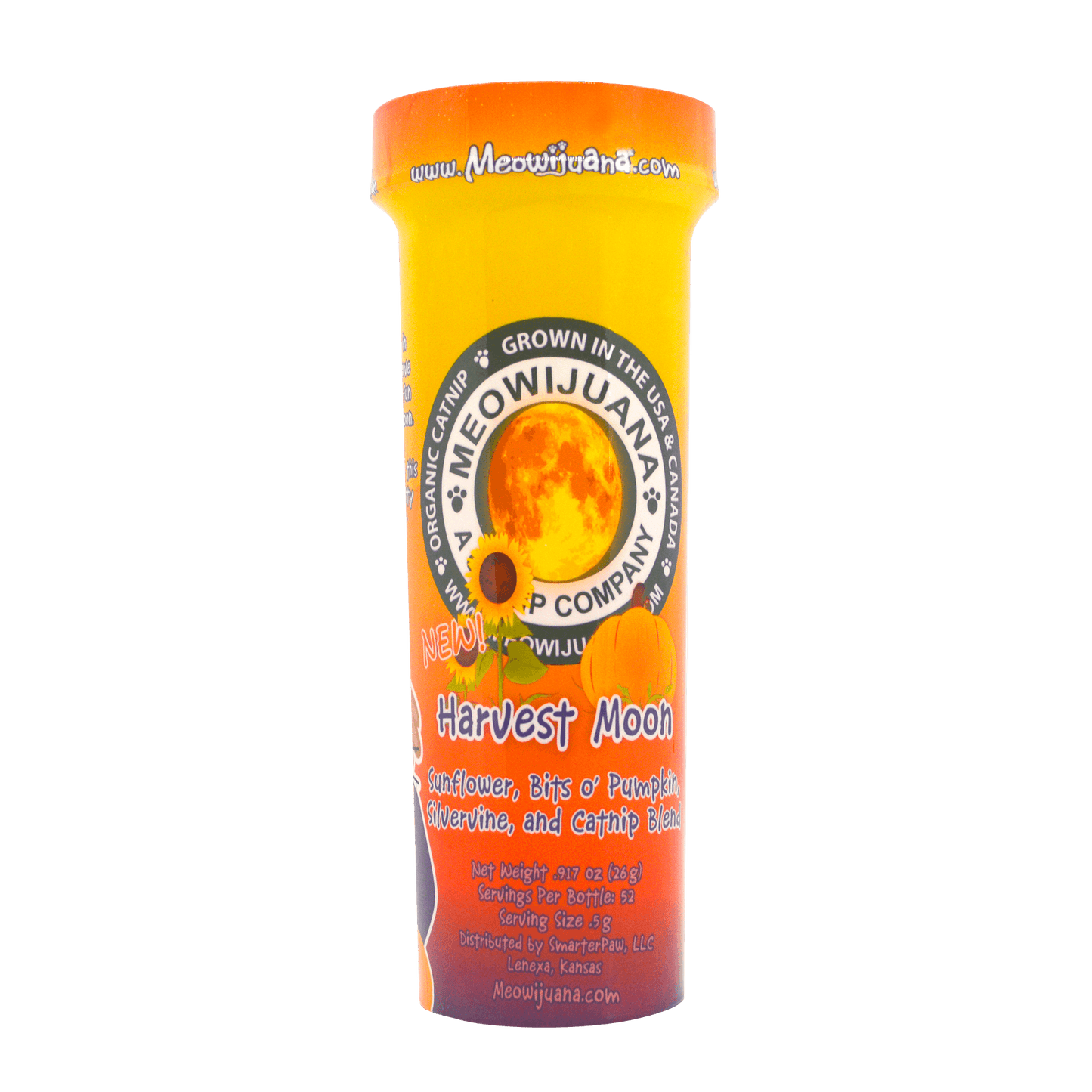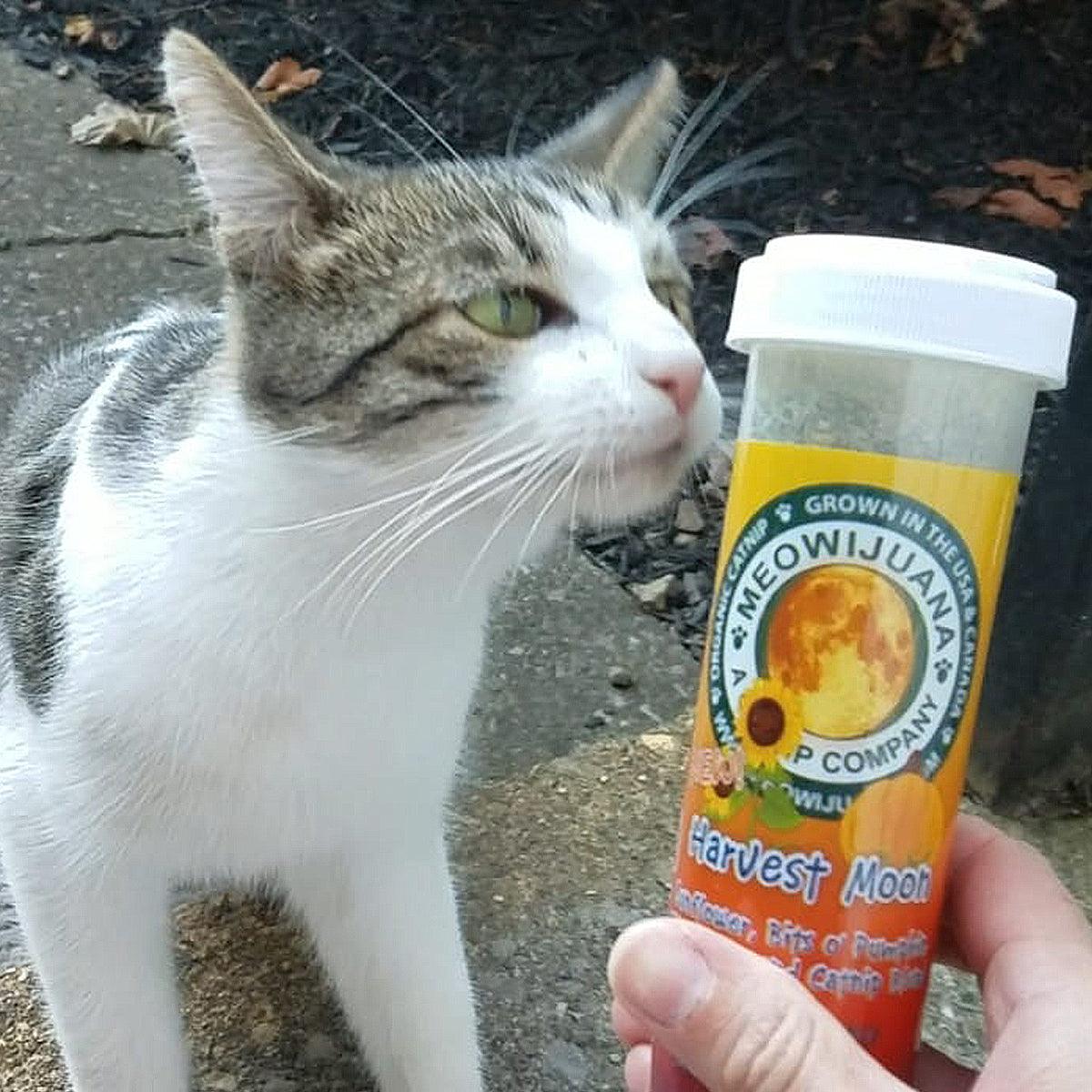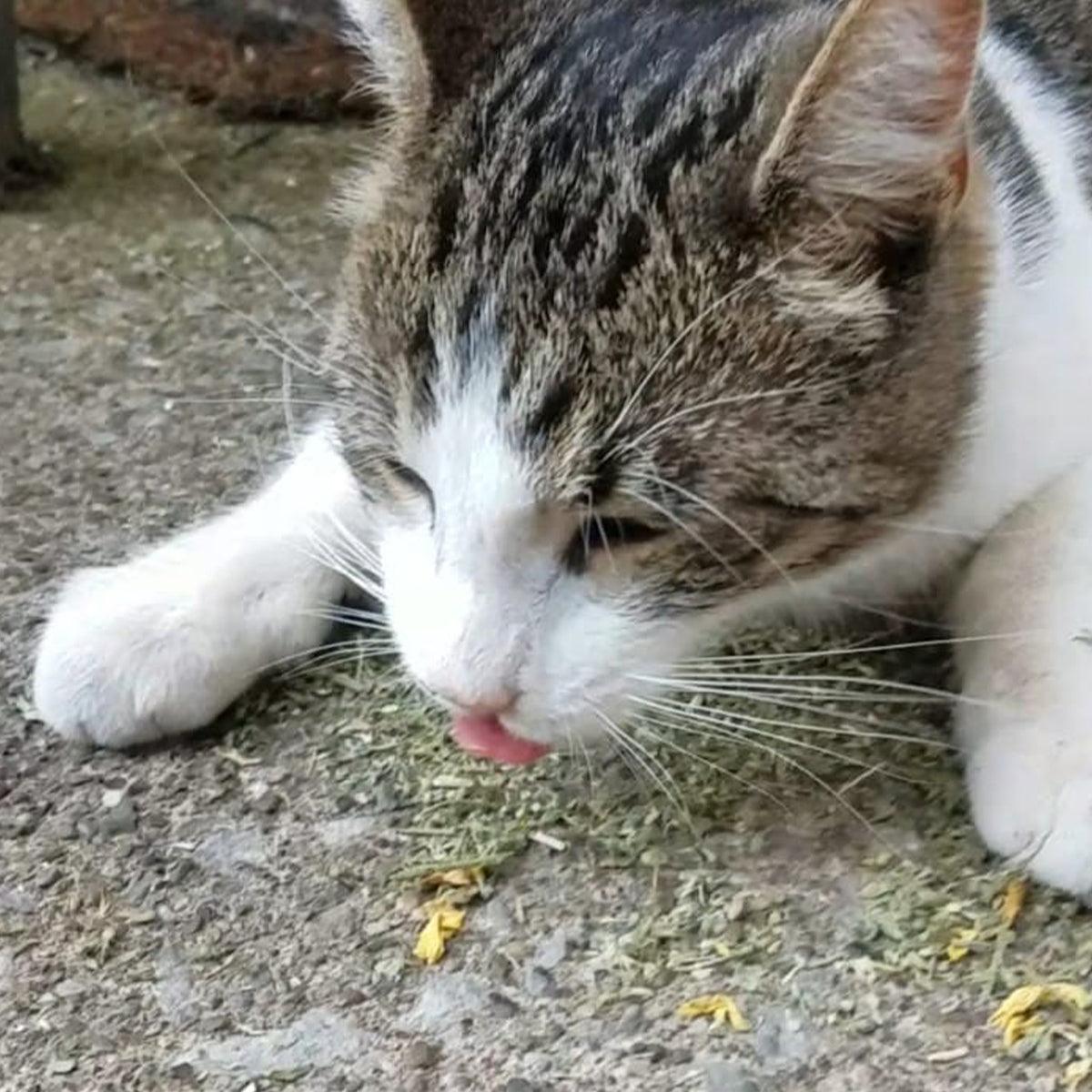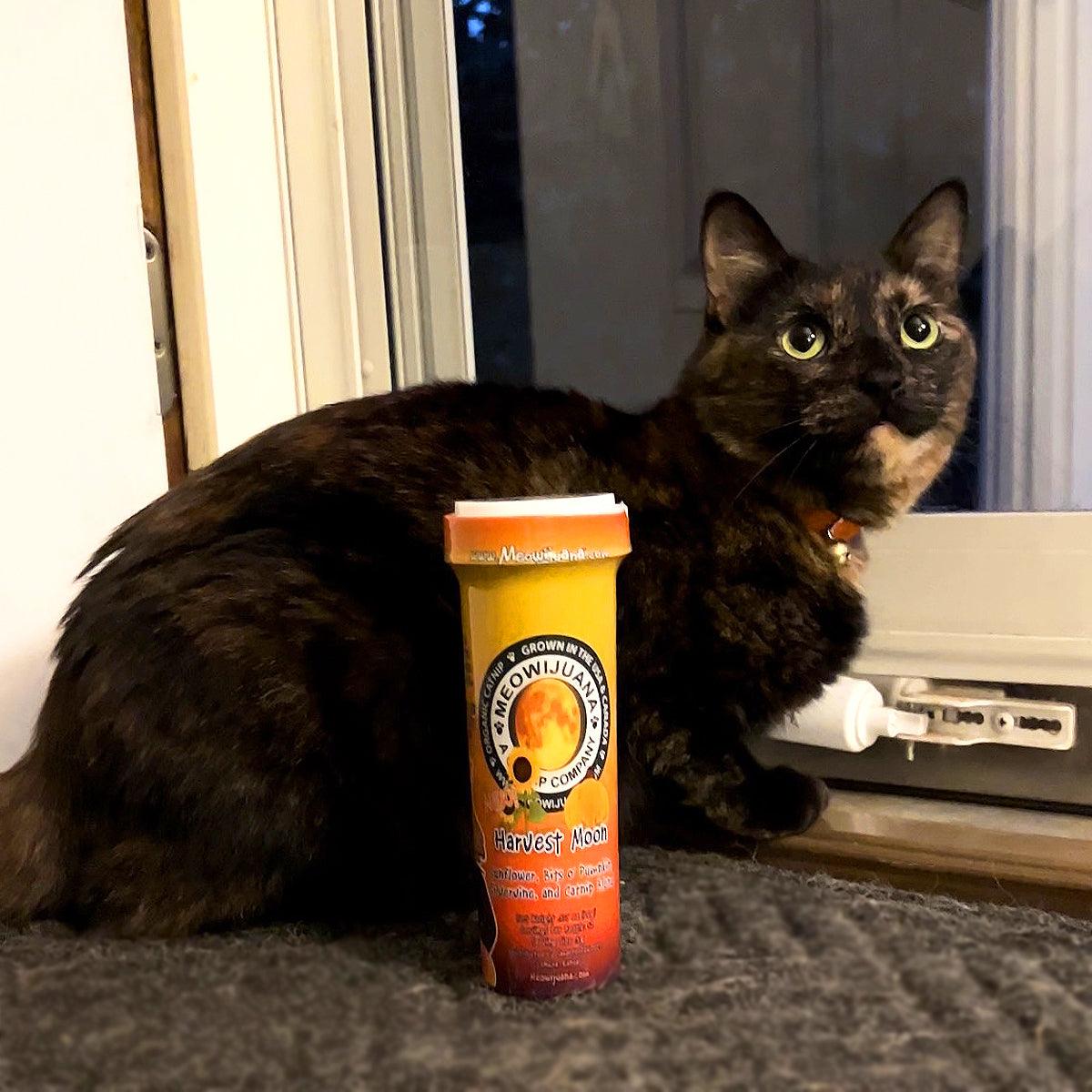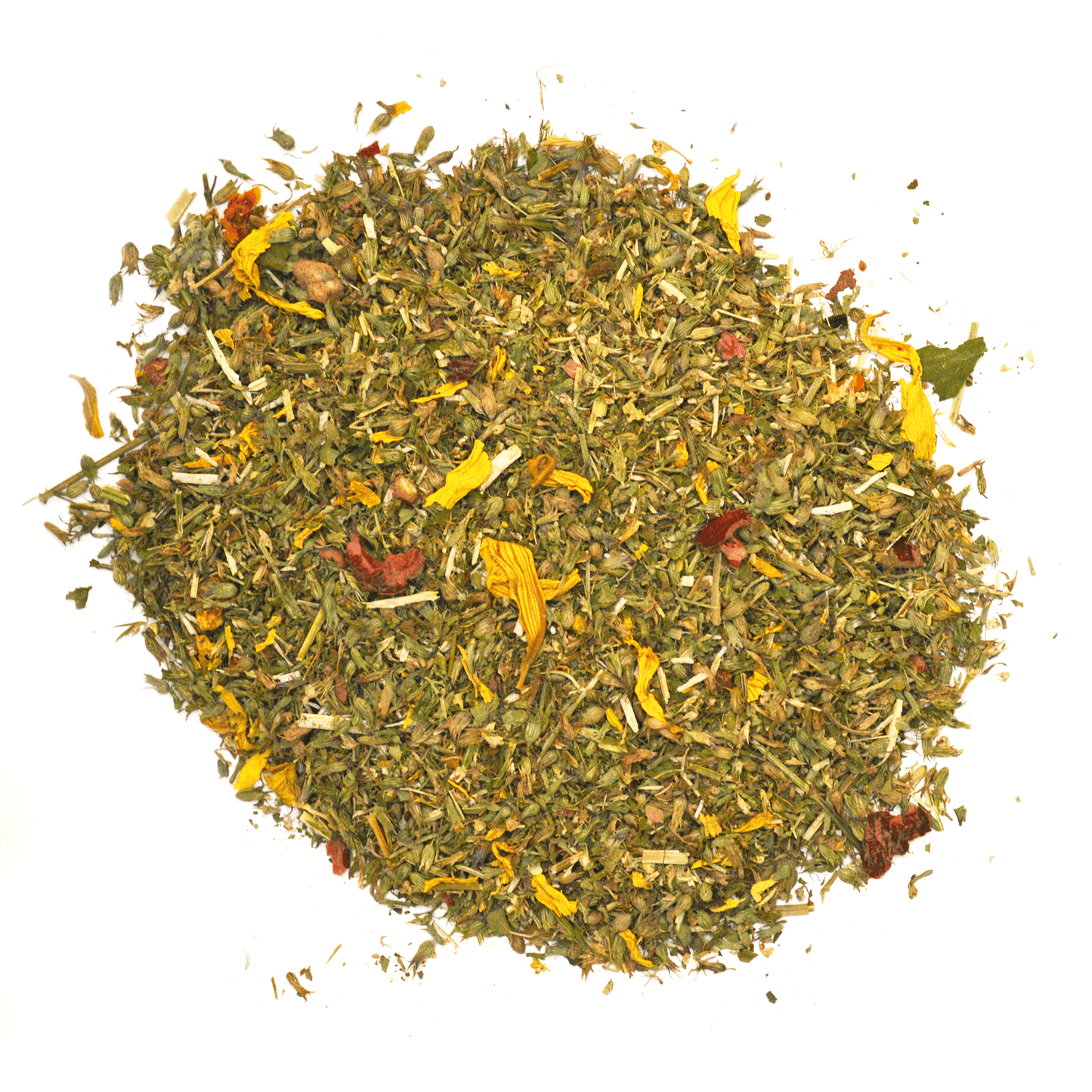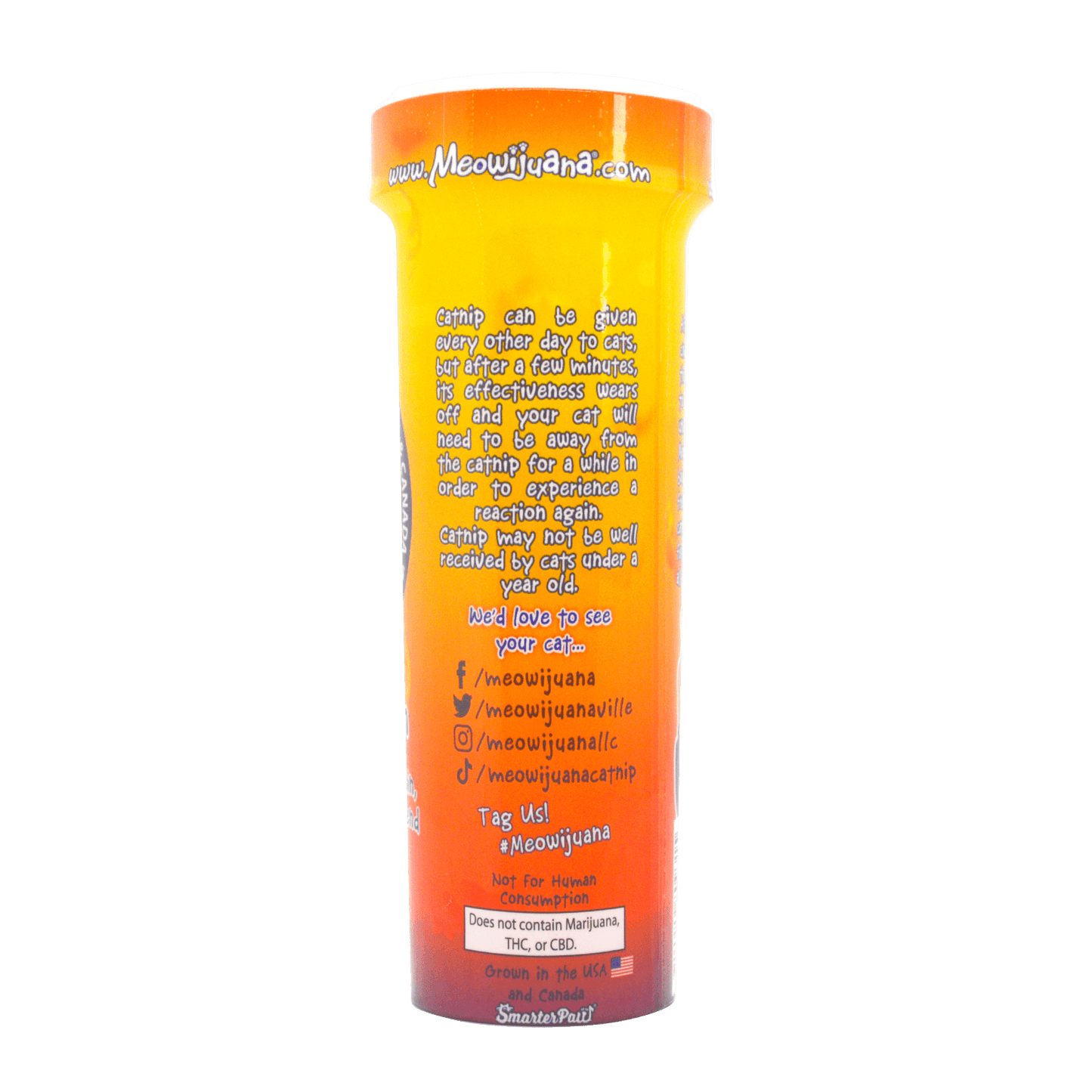 Harvest Moon - Catnip, Sunflower, Bits O' Pumpkin & Silvervine Blend