Vendor: Meowijuana by SmarterPaw®
Type: Catnip
Santa's Secret Stash – Peppermint, Cranberry, Silvervine, and Catnip Blend
Spend

$ 30.00

to

FREE SHIPPING
Free Shipping on Orders Over $30
Organic Catnip Grown in the USA & Canada
Help your kitty shake off the winter blues with the help of some of Santa's Secret Stash! Santa's Secret Stash is a delightful winter-themed blend of Peppermint, Cranberry, Silvervine, and North American Catnip that will enchant your feline friends and add a touch of magic to their playtime!
This unique blend will bring out the kitten in your cat, keeping them entertained and providing the stimulation they crave. By treating your kitty with Santa's Secret Stash, you're not only fulfilling their natural desire to play and explore, but also fostering their overall well-being and happiness.
Contains approximately 52 servings and offers 21 grams of premium catnip (ground), silvervine, cranberry shavings, and peppermint.

Please Note: This blend has a very small amount of dried peppermint compared to the amount of catnip. Most mint plants contain essential oils which can cause negative responses if consumed in high quantities. In small quantities, they are safe for cats. The majority of the mint poisoning cases (which are extremely rare) occur after cats eat a large amount of mint or are exposed to a high concentration. We recommend everything in moderation.
View full details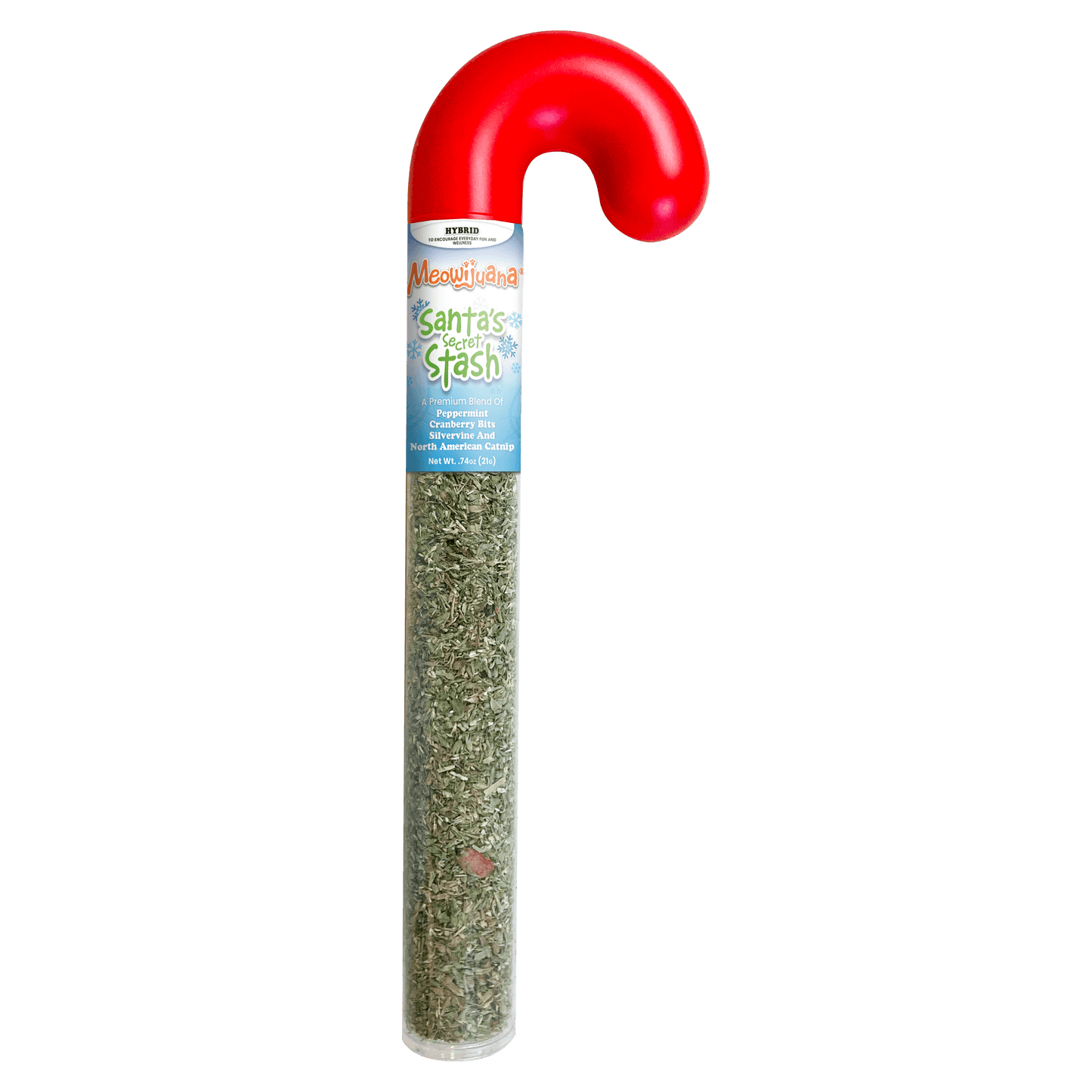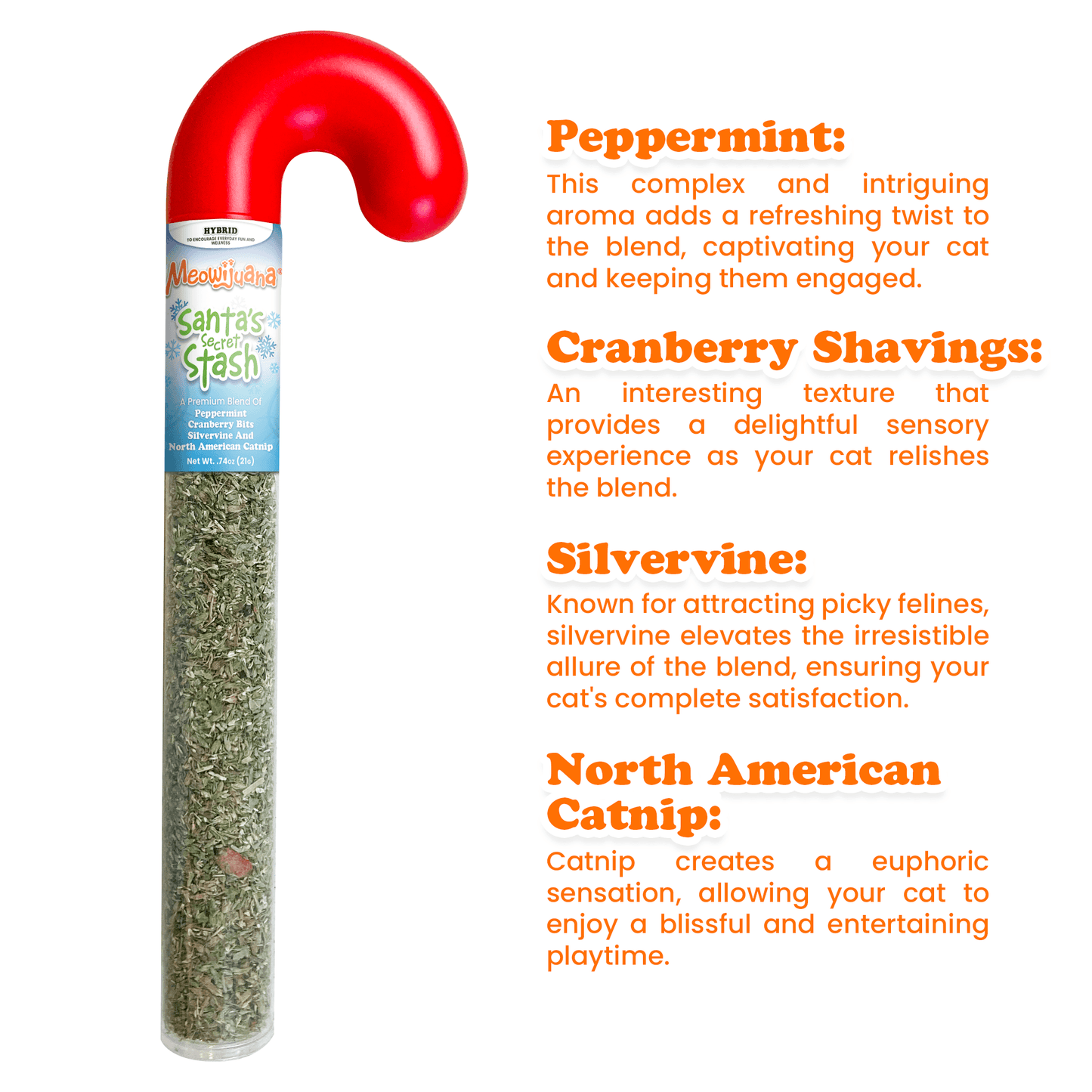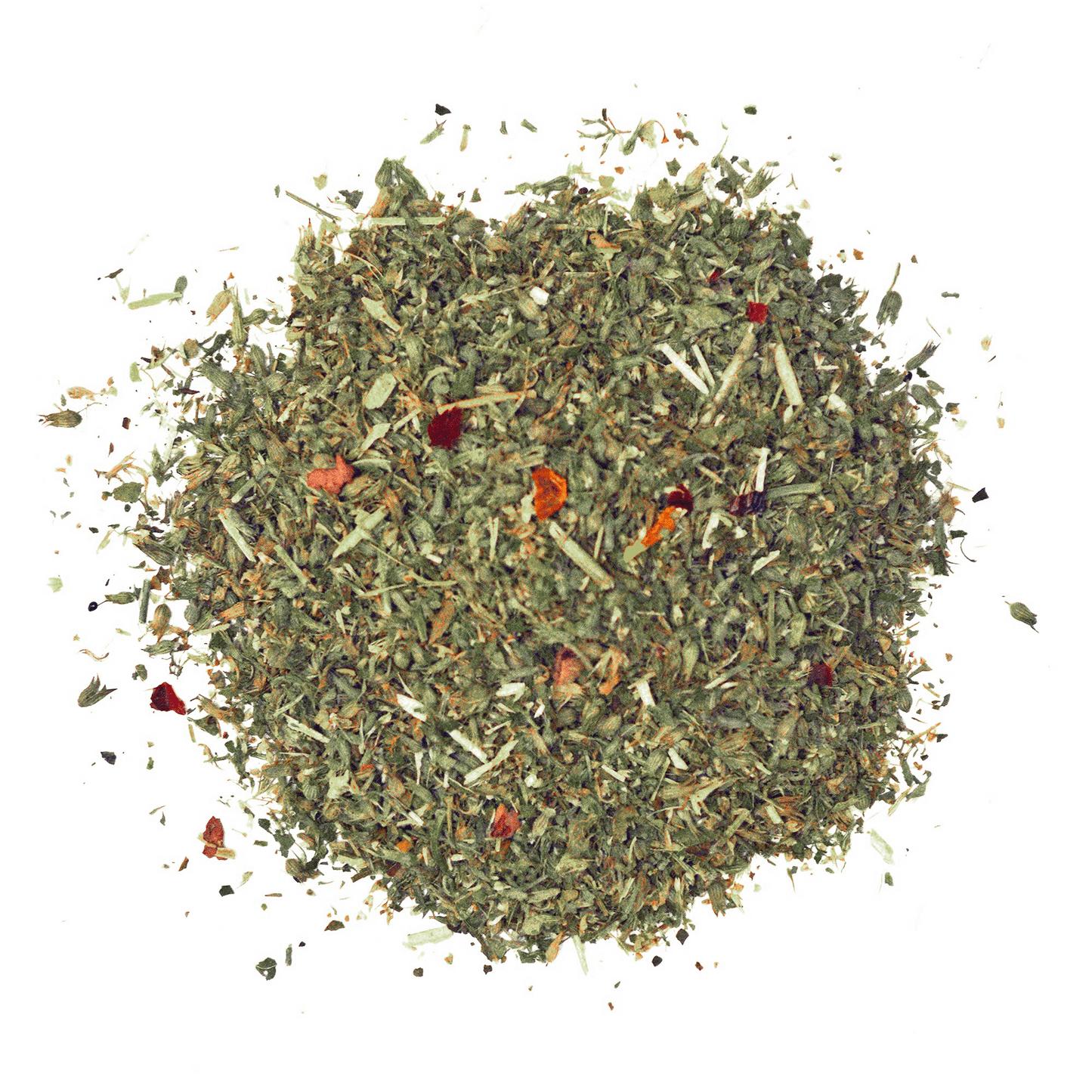 Santa's Secret Stash – Peppermint, Cranberry, Silvervine, and Catnip Blend