Vendor: Meowijuana by SmarterPaw®
Type: Catnip
Catnibas® - Supernatural Meowy J
Spend

$ 30.00

to

FREE SHIPPING
Free Shipping on Orders Over $30
Organic Catnip Grown in the USA & Canada
A purrrfect sesh for the entire clowder! This Catnibas® Supernatural Meowy J is an authentic Supernatural RAW® Cone stuffed with 1/4 oz of our premium organic catnip. (7 times larger than our King Meowy Js!) MeWOW!
Simply drop the joint on the floor for your cat to play with or break the J in half, sprinkle the 'nip, and watch your cat roll around in delight!
Contains 1/4 oz of fine ground catnip in a Supernatural RAW® paper.
Catnip can be given every other day to cats, but after a few minutes, its effectiveness wears off and your cat will need to be away from the catnip for a while in order to experience a reaction again. Catnip may not be well received by cats under a year old.

RAW® paper is made from natural plants and is naturally unbleached. Do not let your cat eat the paper or filter.

***Not for human consumption. This product does not contain Marijuana, THC or CBD.***
View full details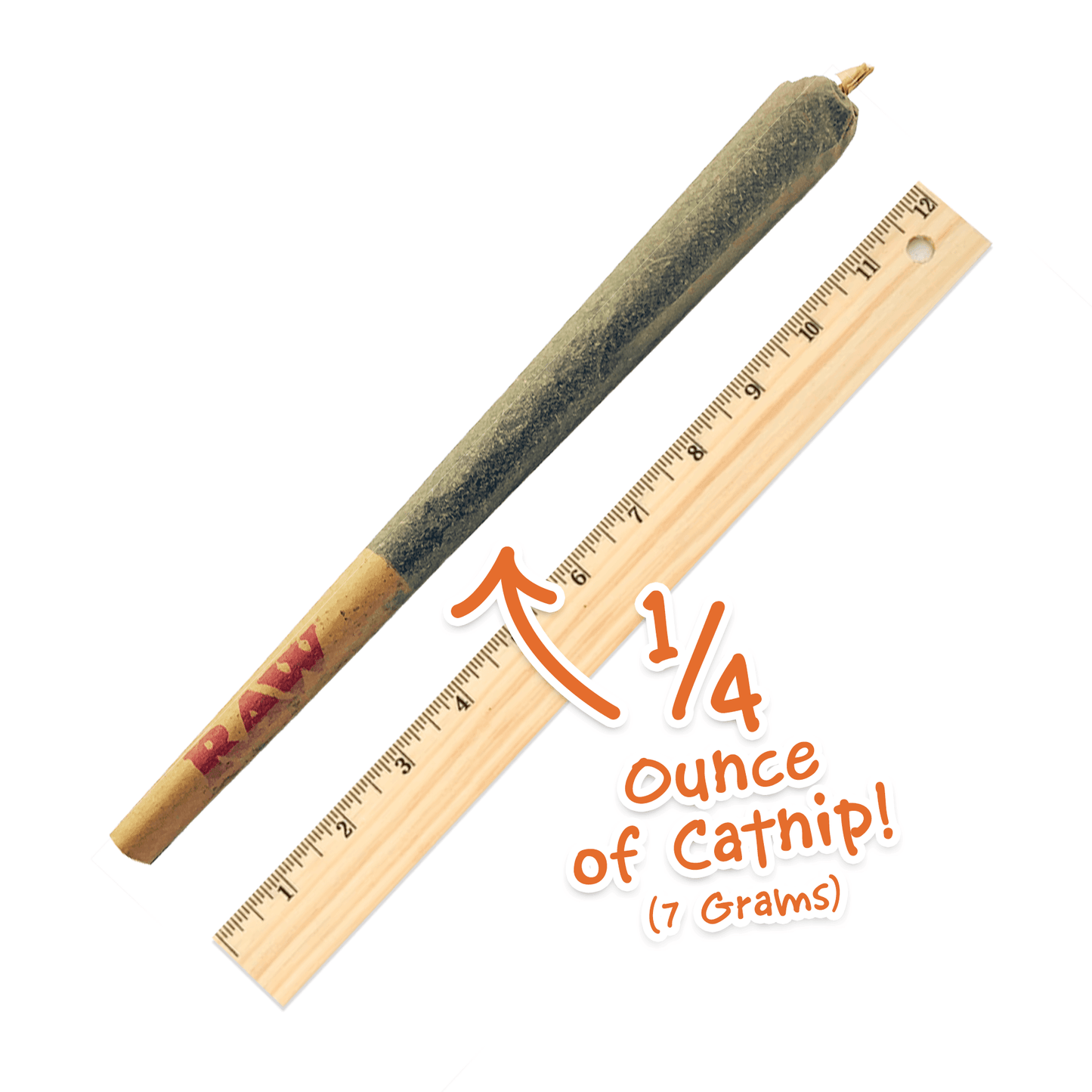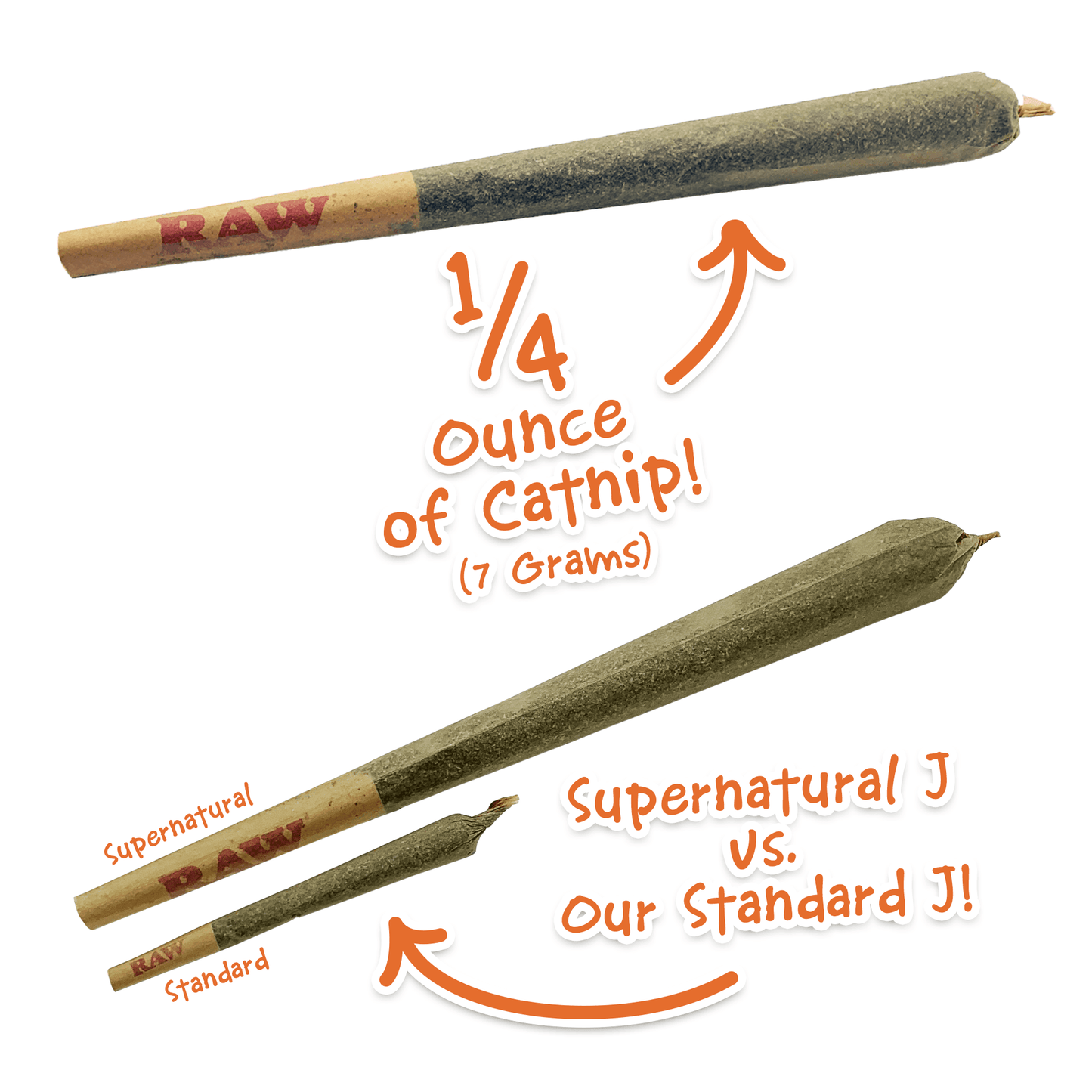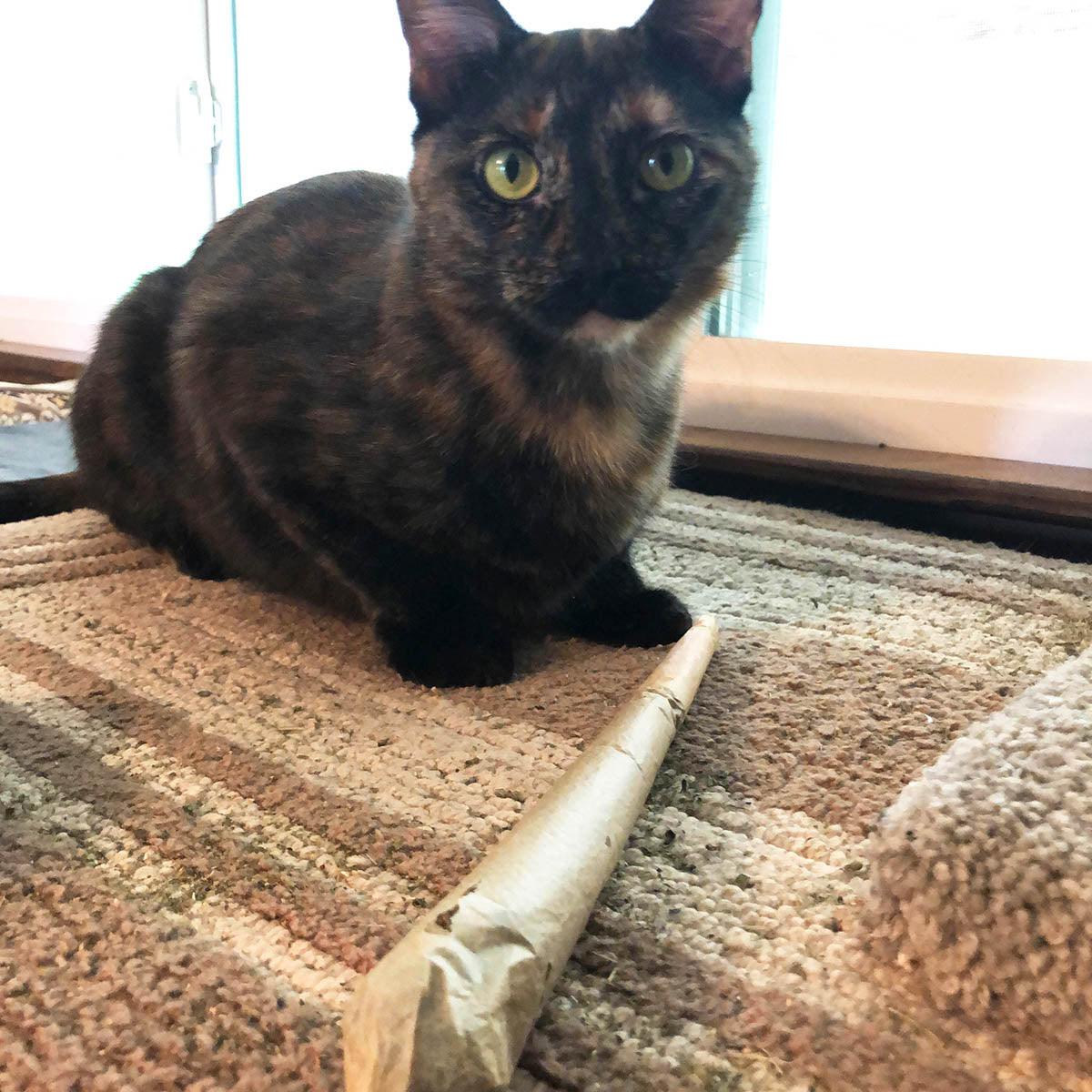 Catnibas® - Supernatural Meowy J